The Visionaria for Schools Program is designed for secondary school students (ages 14 – 19). It includes activities and lessons that require critical analysis and reflection by students, as well as group discussions around conventional and socially controversial topics. It includes many opportunities for self-reflection, reflections on society and our roles within it. Through the Visionaria program, young people identify themselves within a community and discover their power to confront the problems that worry them the most.
The Visionaria combination of (1) Socio-emocional Learning and (2) Community Problem Solving creates a learning experience that all young people will appreciate throughout the demanding, 21st century.
---
Training Workshop

+ Participate in a live training and experience the methods yourself
+ Analyze any potential changes (based on your students' needs)
+ Plan your implementation schedule

Materials and Lessons

+ Manual for Teachers
+ Participant Packet (handouts and homework templates)

Practicum Period (Practice)

Continued Interaction

+ We provide weekly virtual support messages (ex. WhatsApp, Facebook, etc.) to every teacher working with Visionaria materials.
+ We conduct monthly visits to monitor and assist with your school's implementation of Visionaria

Results & Learnings

+ We process, analyze, and share results and learnings with schools.
---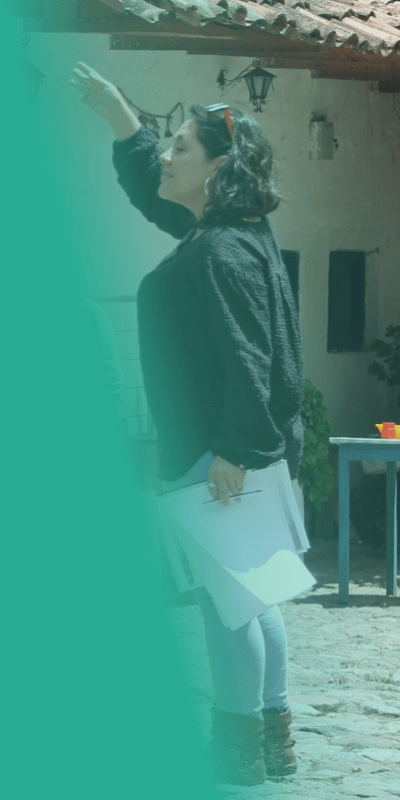 Taller de Capacitación
+ Participación presencial (vivir la experiencia)
+ Analizar Modificaciones Potenciales (centrado en la realidad de los alumnos)
+ Planificar la Implementación
Currículo y Recursos Educativos
+ Manual para Facilitadores
+ Paquete de Participantes (Hojas de Trabajo y Tareas)
Periodo de Práctica
+ Practicar con colegas y/o familia
+ Refinir los conceptos para tu entorno
Interacción Continua
+ Brindamos apoyo semanal a través de medios virtuales (ej. WhatsApp, Facebook, etc.) a cada docente involucrado en el Programa de Visionaria.
+ Realizamos visitos mensuales de monitoreo y acompañamiento en la Institución Educativa.
Resultados y Aprendizajes
+ Procesamos, analizamos y compartimos los resultados y aprendizajes del periodo de implementación con la Institución Educativa.
Materiales Educativos de Visionaria Network
+ Manual Para Docentes Facilitadores
+ Paquete de Participantes (hojas de trabajo y tarea)
+ Encuestas para los Estudiantes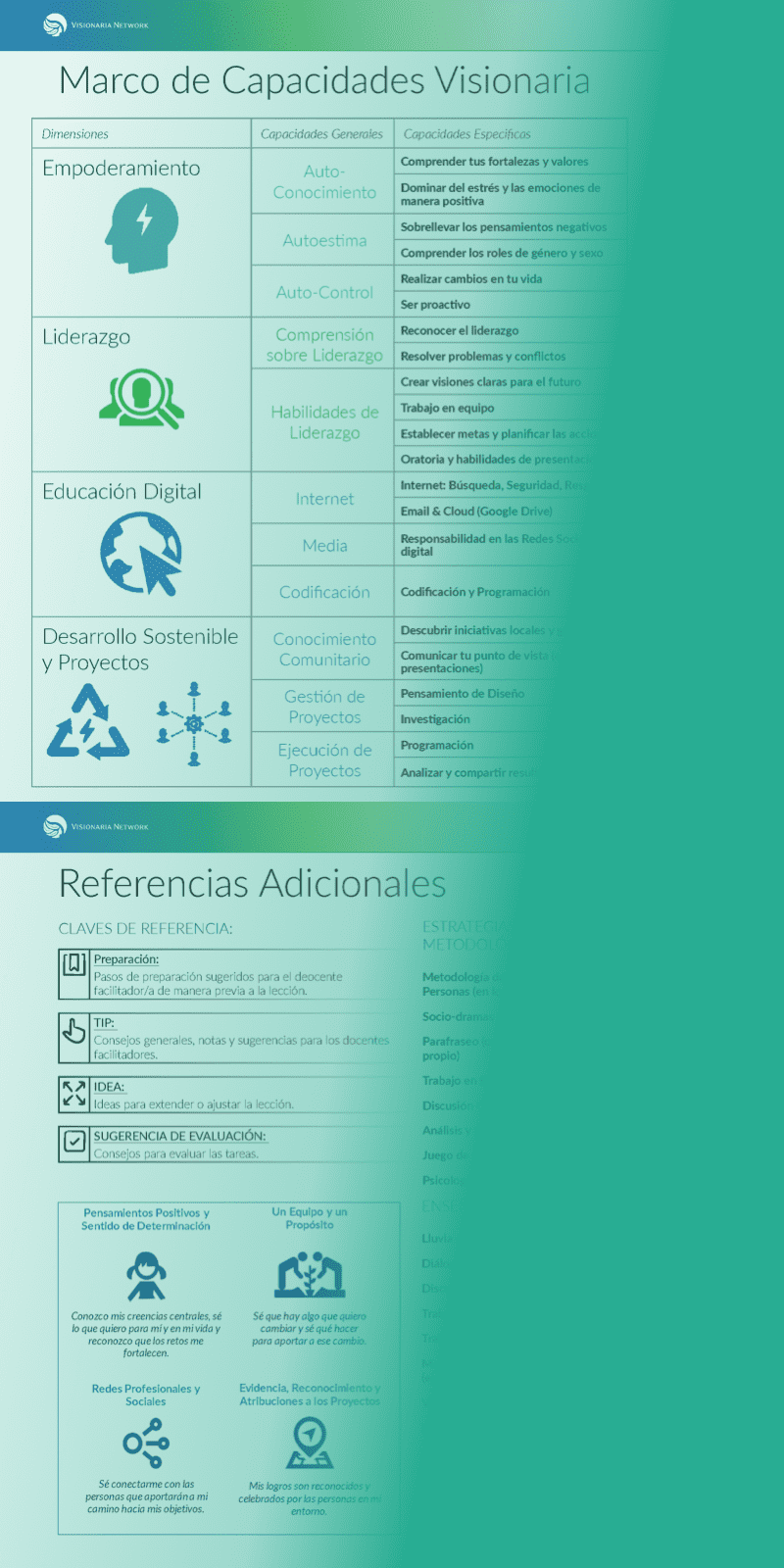 ---
Manual & Lesson Plans for Teachers

Participant Packets (lesson worksheets and homework assignments)

Surveys for Students (to measure their growth over the program)
---
Social and Professional Networks
Closed Facebook Group for Visionaria Teachers:

Teachers, Administrators, Social Workers…
Interested in the Visionaria Program for Schools?
Why are we doing this?
Because by reading, writing, and sharing your visions, you give other girls the confidence to pursue theirs.
As girls grow older, especially during teenage years, something happens, and they begin to speak their mind less, reporting feelings of inadequacy and fear of rejection. When girls doubt their own judgments they start to lose their assertiveness and optimism. Harvard researchers have coined this phenomena, "losing voice".
Stating a vision is a powerful way to affirm your values, helping to set your goals, measure your progress, and raise aspirations.