By Genevieve Smith, Co-founder of Visionaria Network
How can the quality of education be enhanced to support equitable advancement and success of boys and girls?
How can rural secondary-schools enable youth to be community leaders and innovators?
Such questions and challenges keep our team up at night, and we are thrilled to be addressing these questions and others through our revamped Visionaria for Schools program at the start of 2018.
—
On Monday, February 26th, we welcomed over 30 teachers to our Visionaria for Schools teacher training classroom in Cusco, led by one very engaging Paola Saldivias: Visionaria Network Regional Manager and Master Trainer. It was a brisk morning in Cusco, as our team navigated the traffic carrying boxes of freshly-printed teacher training manuals, workshop supplies, Visionaria signage and some new Visionaria "teacher swag".

We set up at a Cusco school where the Anta Ministry of Education is holding all teacher-training programs this week in preparation for the school year to begin on March 12th. I've always loved the excitement in the air you can feel before a new school year, and this year felt even more exciting as our team of 5 coaches, Paola and Paul huddled together to talk last minute strategy.
During the past 6-months, our team has worked tirelessly to build partnerships with the local ministry of education, make clear the connections of the Visionaria program to new national education requirements around socio-emotional skills and civic engagement, to update the curriculum based on the Visionara for Schools pilot last year, and hire new staff to support the roll out of the Visionaria for Schools program to rural schools in the Anta province.
In our commitment to ongoing learning and reflection, we are thrilled to be working with Joe Levitan, PhD, of McGill University and one of the Co-Founders of Sacred Valley Project. Joe is providing invaluable monitoring and evaluation support to ensure that the program is providing authentic, deep impacts for teachers and the students they will serve using the Visionaria curriculum.
(Working photos from the February training workshops with teachers from Anta)
As we set off into the 2018 school year here in Peru, we couldn't be more grateful for the incredible support of our newly expanded team, local educational authorities and Rotary International.
Indeed, this support is invaluable, as we continue in our mission to foster a network of young, empowered leaders designing solutions to problems in their communities. Time to sharpen those pencils – let the school year begin!
~Genevieve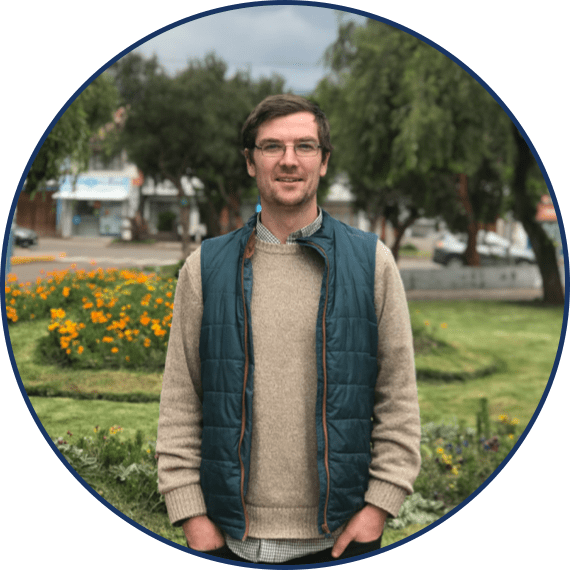 Co-founder, Visionaria Network