---
We are an educational non-profit delivering hands-on learning experiences and a "Visionaria" spirit that empowers individuals to envision and dictate their futures.
---
Visionaria (noun, feminine)
One who has dreams for the future and plans for success with creativity and confidence.
THE PROBLEM IS REAL
Globally, machismo and other patriarchal social norms perpetuate inequality – including unequal access to education and unequal opportunities – for women and girls. This inequality adversely affects girls' aspirations and self-esteem and inhibits girls' abilities to be effective agents in their own lives and in society.
This is where Visionaria comes in…
---
We are educators, designers and development experts who see TOO LITTLE progress and TOO LITTLE involvement by marginalized populations (especially youth & women) in community development efforts.
Visionaria Network created a program for Secondary Schools, "Visionaria for Schools" to integrate into existing classtime and curriculum requirements. The program is comprised of:
(1) Empowerment, Leadership, and Sustainable Development lesson plans and
(2) team-based social innovation projects.
---
This combination of learning experiences positively impacts the following areas of personal development:
(1) Personal Awareness & Affection
(2) Connection & Relation to Others
(3) Professional Skills
(4) Personal Agency
(5) Leadership Capacity
SOCIOEMOTIONAL
SKILL BUILDING
examining personal behaviors, reframing negative thoughts, and building self-efficacy.
DESIGN THINKING
AND TEAMWORK
discussing community needs, connecting with stakeholders, conducting analysis, and exploring leadership qualities.
PROFESSIONAL AND
CULTURAL EXCHANGE
among youth, educators, and community leaders.
---
"Visionaria helped me gain confidence to speak in front of public and speak my mind, to leave aside other peoples' judgments around my thoughts and ideas…it taught me how to say: I will, I believe, I can, I will achieve, I think, I feel."
– 2016 Participant
---
#VisionariaLista
An online campaign for girls to claim their voice and share their visions.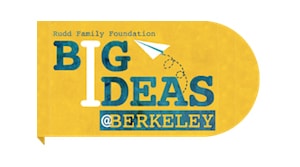 Big Ideas Competition, 2015