---
Providing learning and leadership opportunities that enable young women to lead positive change in their communities.
---
Visionaria (noun, feminine)
One who has dreams for the future and plans for success with creativity and confidence.
THE PROBLEM IS REAL
Globally, machismo and other patriarchal social norms perpetuate inequality – including unequal access to education and unequal opportunities – for women and girls. This inequality adversely affects girls' aspirations and self-esteem and inhibits girls' abilities to be effective agents in their own lives and in society.
This is where Visionaria comes in…
---
"Visionaria helped me gain confidence to speak in front of public and speak my mind, to leave aside other peoples' judgments around my thoughts and ideas…it taught me how to say: I will, I believe, I can, I will achieve, I think, I feel."
– 2016 Participant
---
Visionaria Network created a program for Secondary Schools, "Visionaria for Schools" to integrate into existing classtime and curriculum requirements. The program is comprised of:
(1) Empowerment, Leadership, and Sustainable Development lesson plans and
(2) team-based social innovation projects.
Curriculum lesson plans promote personal agency, leadership skills, and digital literacy through self-reflection, and examining cultural and social norms, leadership qualities, and sustainable development perspectives from around the world.
Visionaria curriculum is aligned with academic standards, including:

Peruvian National Curriculum Framework ("Persona, Familia, Relaciones Humanas" and "Ciudadana" course requirements)
International Baccalaureate (IB) Diploma (Creativity, Activity, and Service requirements).
Visionaria Lessons will be made available for anyone to download and use by educators in English and Spanish in 2017.
We are in the process of developing an online course portal to provide extra guidance and tips for Visionaria partners and facilitators.
Sign up for our newsletter to know when we post more curriculum samples.
Write us at contact@visionarianetwork.org for more information and to request a sample curriculum.
Social Innovation Projects provide the opportunity to put skills into practice beyond the classroom.
Participants utilize design thinking to create and implement a project in support of sustainable development goals.
Visionaria Network connects participants with local non-profit, governmental, educational, and private industry leaders to share their existing efforts and advise the girl-led projects.
Visionaria Design Challenges from Cusco

How might we reduce the instances of water born illnesses in the community of Sachsayhuaman?
How can the adolescent girls in shelters (orphans and sex workers) in Cusco regain the self-worth they all have?

How might we address the scarce personal development opportunities for youth in Ollantaytambo?
How can we help youth overcome their personal challenges and informational needs in school?
How might we reduce the harmful effects of indoor air pollution caused by traditional cooking habits?
Learn About Past Projects (Photo Essays)
Suggest a Partnership for Visionaria social innovation projects.
---
This combination of learning experiences positively impacts the following areas of personal development:
(1) Personal Awareness & Affection
(2) Connection & Relation to Others
(3) Professional Skills
(4) Personal Agency
(5) Leadership Capacity
Visionaria Network offers training and support services for educators and socially driven organizations.
Our U.S.- and Peruvian-based staff deliver the Visionaria Empowerment Course tailored to the needs and interests of educators, administrators, and social workers and their youth stakeholders.
We also organize and host intensive versions of the Visionaria Empowerment Course
(5-7 day Visionaria workshops, followed by social innovation projects of varying lengths).
Each Visionaria program involves a new collaboration among adolescent girls, boys, and community leaders.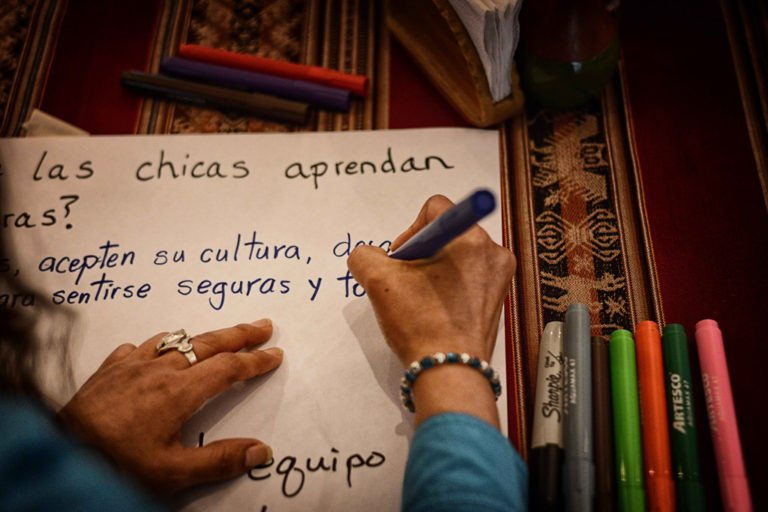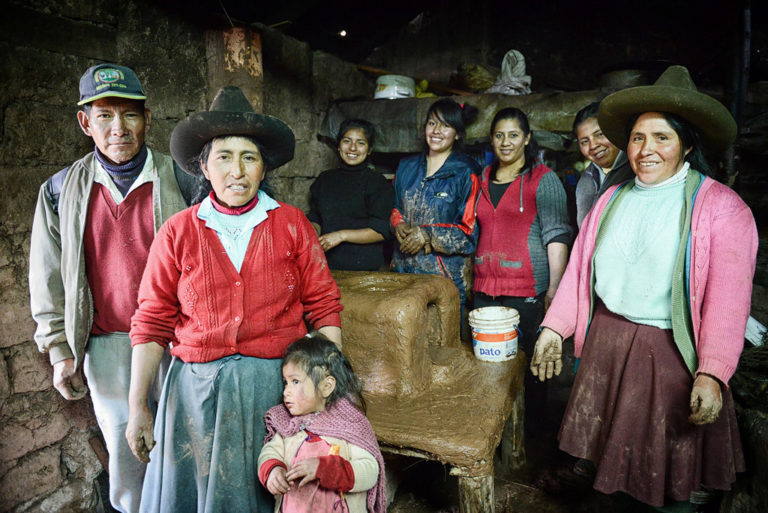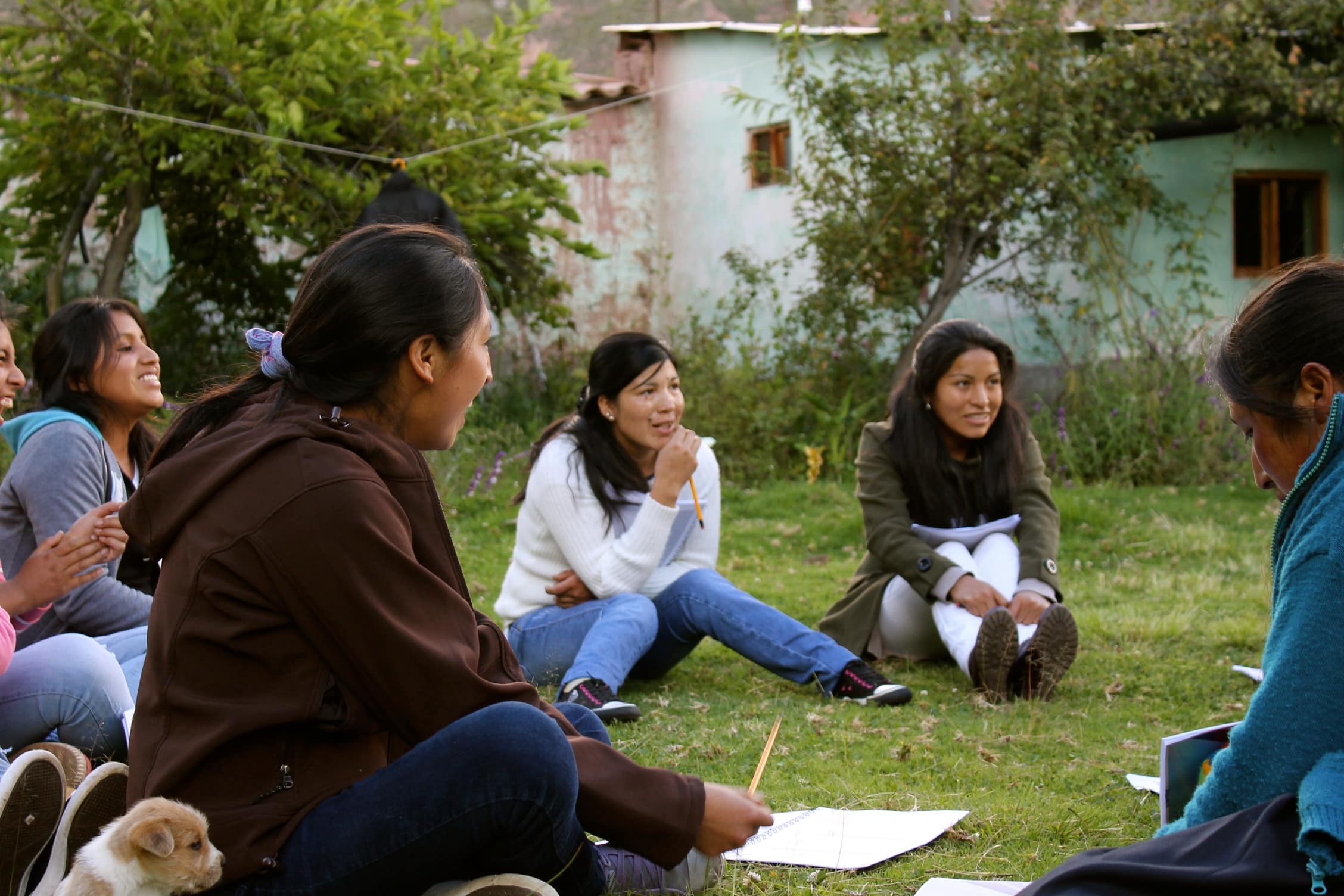 SOCIOEMOTIONAL
SKILL BUILDING
examining personal behaviors, reframing negative thoughts, and building self-efficacy.
DESIGN THINKING
AND TEAMWORK
discussing community needs, connecting with stakeholders, conducting analysis, and exploring leadership qualities.
PROFESSIONAL AND
CULTURAL EXCHANGE
among youth, educators, and community leaders.
MY UNDERSTANDING LEADERSHIP EVOLVES.
"The concept of leadership for me changed since the beginning of the program, in that being a leader is not ... Read More
MY UNDERSTANDING LEADERSHIP EVOLVES.
"The concept of leadership for me changed since the beginning of the program, in that being a leader is not ... Read More
I BELIEVE IN MYSELF.
"Before I was invited to Visionarias, I used to have the attitude that, "I can't, I can't do it, I ... Read More
I KNOW THINGS THAT ARE PROFESSIONALLY VALUABLE.
"It is extremely important in order to be successful in beginning a change and analyzing, step by step, how to ... Read More
I CONTRIBUTE POSITIVELY TO MY RELATIONSHIPS WITH OTHERS.
"You get a little something different from each thing we experience and you say to yourself, 'this will serve me ... Read More
I PARTICIPATE IN SHAPING MY FUTURE.
"I used to think I would finish at the university and then work. But now I have dreams of being ... Read More
I TREAT MYSELF WITH RESPECT & KINDNESS.
"Before, I never really thought much about how I treated myself. I always told myself, 'you can't' and 'you're so ... Read More
#VisionariaLista
An online campaign for girls to claim their voice and share their visions.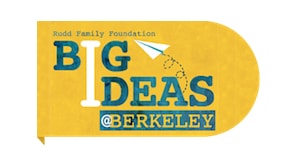 Big Ideas Competition, 2015